Madden NFL 18 Is The New Edition Of The American Football Series Madden
Many new features have been confirmed by EA Sports for the new edition of the American football series Madden. Above all, the game feeling is to be significantly improved by a new game engine, in order to offer the fan more reality and fun.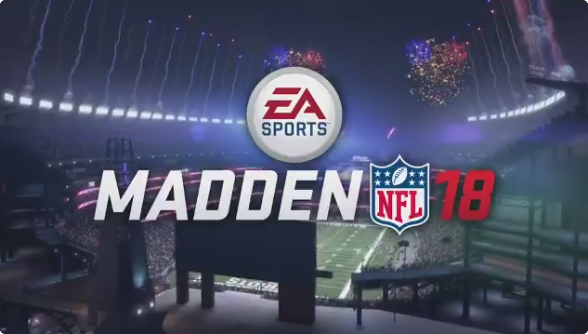 Frostbite Engine brings pure gameplay
As with FIFA 17, EA Sports is now working with Frostbite for Madden 18 to deliver an unique game experience. This procedure was confirmed in the first tests.
Compared to Madden 17 the movement sequences in the new part are much more fluid, which clearly increases the playing experience. In addition, many game mechanics have been adapted, so the tackling, the blocks as well as the throwing and catching of the ball are more realistic.
Target Passing as a revolution
Another novelty will be the joy of old Madden players. The old times when you just had to push a single button to throw the ball to your passphrase is over.
With Target Passing, you can manually throw the ball to a location to bring your Wide Receiver or Running Back into a better position so that the pass can also be completed. This was a big drawback in old Madden parts since the players of the defense were brought to better positions because of the simple defense.
Tactics changes "on the fly"
Not only in the offensive were the possibilities for the players deepened and adapted. Now, the Defense gurus can also let off steam in Madden 18. Thus, the defensive backs during the moves can be assigned new tasks, as they have to defend their opponent.
Either they play the ball, have a higher chance of an interception, but also an increased risk against the wide receiver or they only play the man. This means a better passport defense, however, almost no chance of an interception. A mixture of both modes is also possible.
Extensive story mode available for the first time
After "The Journey" became a real hit in FIFA 17 and enjoyed very positive feedback, the players can also look forward to a story mode in Madden 18. Devin Wade plays a quarterback in "Longshot", which wants to use his last chance to get into the NFL.
Together with his travel companion Colt Cruise, he travels to the Regional Combine to present himself before the scouts of the NFL. After a convincing training, in which you yourself as a player have to fulfill some mini-challenges, he is approached by a television team to become the main figure of a documentation. The team would like to make its way into the NFL and publish it.
From childhood to his time at the highschool to the college, all stations of the quarterback are cut. All in all, the fan expects about eight hours of playing time to bring his protege to the NFL.
---
Other posts